Change does not happen over night. Not change in society, not change in the world, and certaintly not change within. It is easy to say that you want to be more involved, or that you want positively affect people around you or your society, but it is the follow through where we struggle. 
This issue is dedicated to helping you navigate this change, offering some ways in which you can get involved, and make an impact in the form of volunteering.
City Pride 
City websites are a great place to start to look for volunteering opportunities. Not only are they local, which provides you easy access and transit options, but if you get involved in city projects you are able to see the work you did, and feel pride in being a part of your community. 
Below are the volunteering pages for Edmonton and surrounding areas: 
Edmonton: edmonton.ca/programs_services/volunteer-opportunities.aspx
St. Albert: stalbert.ca/home/community/volunteering
Strathcona County: ivcstrathcona.org/volunteer-opportunities
Spruce Grove: sprucegrove.org/community/volunteer
Leduc: leduc.ca/volunteers
Mentoring 
Every single one of us has unique experiences that have shaped us, given us stories, and have ulitmately given us a unique view on the world. We all have something to say, why not share it? Mentoring is a way that you can connect through a passion of yours to a group of kids, giving them an amazing role model to look up to. Coaching, Big Brother Big Sister programs, and mentorship programs give you the ability to reach the next generation, and create connections that run deep. To you it may not seem like something big, but to some of these kids it will mean the world. 
Boys & Girls Clubs Big Brothers Big Sisters: bgcbigs.ca/volunteer
Kids On Track Association of Edmonton: kidsontrack.org
Kids Now: kidsnowcanada.org/volunteer/volunteer_application 
Coaching local sports is also another amazing way to enter the mentorship stream, and local sports associations are always looking for coaches. 
Help build a "home"
What does home mean to you? It literally means "the place where one lives permanently, especially as a member of a family or household", but it is so much more than that. It is where you feel safe, where you feel secure, it is a space where you are you. There are many people in this city and surrounding areas that do not have that. They don't get to feel the feeling of relief that we do when we finally get home. Instead, they feel worried about if they can find a place to stay just for the night. Helping people get this feeling of home is something that you can do. Below are just a handful of organizations that are centred around this feeling of home: 
Habitat for Humanity Edmonton: hfh.org/volunteer
The Neighbour Centre: theneighbourcentre.ca/get-involved/volunteer
Hope Mission Edmonton: hopemission.com/get-involved/volunteer
Youth Empowerment and Support Services (YESS): yess.org/get-involved/volunteer
WIN House: winhouse.org/how-to-help 
Make 2018 the year of following through. Stop thinking about volunteering, or wishing you could get involved and just do it. Be the person you want to be, a person who challenges themself by thinking outside your initial sphere of friends and family. Increase your sphere of influence by doing more.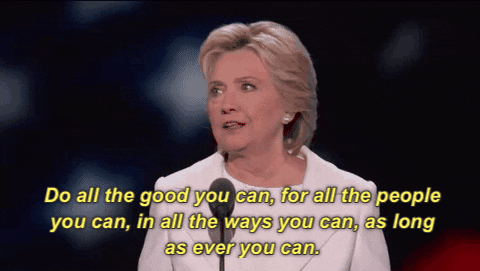 Please reload